This minikit is made for the color challenge's at Michelle's Angels.
This kit is made with the colors given to use by Ang_LaRue the hostess of this color challenge at Michelle's Angels.
To see the other kits that are made from this color challenge please visit
Michelle's Angels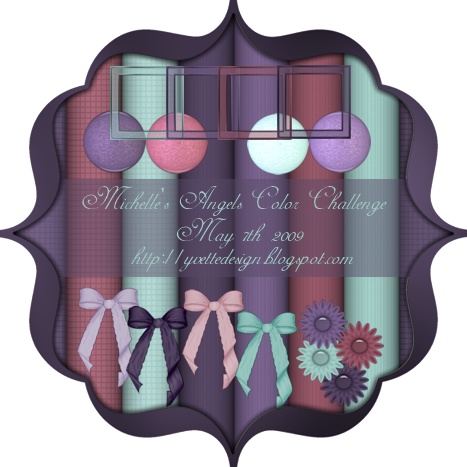 This kit contains:
8 Papers
4 Bows
4 Buttons
4 Flowers
4 Frames
You can download the scrap by clicking the download button below
Have fun with it and i would love to here your comments on my kit.
Have a nice day
Greets Yvette