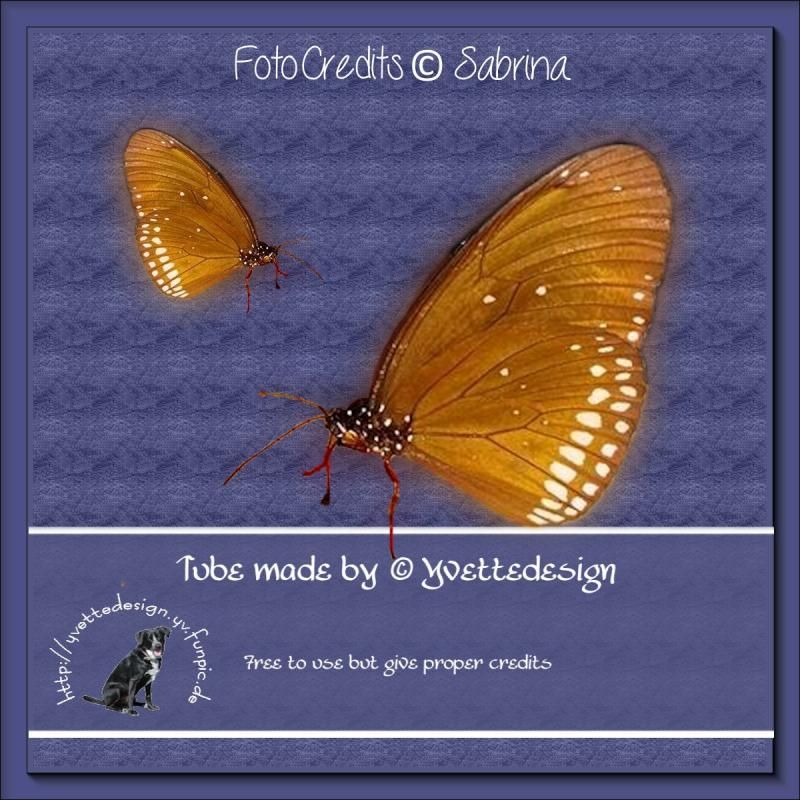 Deze Vlinder is door mezelf getubed maar gefotografeerd door Sabrina
Wil je de Vlinder gebruiken lees dan wel even de TOU die in het zipje zit.
This Butterfly is Tubed by me but Photographed by Sabrina.
When using this Butterfly please read the TOU which are included in the zipfile.
Have fun
Greets Yvette